Water Reducible Paint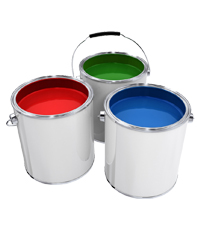 Our range of water reducible paints and paint accessories are of premium quality and widely used in industrial applications. The coatings constitute 80% of the solvent used in the making of the coating or paint and consist of organic co-solvents.
JTC Valve Sales has a wide range of water reducible paints that are cost-efficient options due to their content that comprises of low volatile organic compounds. Our water reducible coatings provide a good flow and high resistance to corrosion as well as heat so as to be the best choice for industrial application. Browse the below selection of our Watson-manufactured water reducible paints.