Liquid CO2 Cylinder Regulator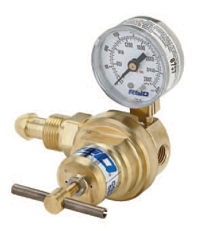 Series LCR from REGO are for use in oxygen, nitrogen, argon, or carbon dioxide liquid Co2 cylinders regulators. They control the pressure from the gas use line discharge of any liquid cylinder with a flow capacity at least double the vaporization capacity of the cylinder vaporization coil.

Features:
Pressure Gauge for delivery pressure reading.
Temperature Range: -320° F to 165°F
Maximum Inlet Pressure: 550 psig
Two delivery pressure ranges available