AR Series - LNG Angle Pressure Relief Valves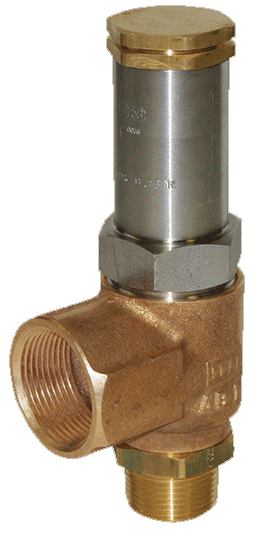 The ASME approved 90° relief valves AR Series, provide precise control set points which protect cryogenic vessels and piping systems for over-pressurization.
• High flow rates are approved by rigorous testing to ASME Code VIII.
• The ninety degree configuration provides relief of LNG gases directly avoiding flow through the spring.
• Bubble tight seat provides 100% shut off when reseating or static mode.
• A variety of inlets and pressure settings assure adherence to application requirements.
• Temperature Range: -320°F (-196°C) to +165°F (+74°C)
• Cleaned for Liquid Oxygen Service per CGA G-4.1