ASME Relief Valves PRV 19430-29430 Series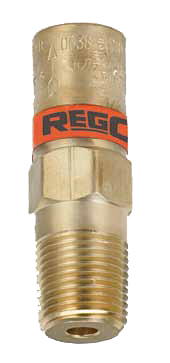 These relief valves are designed for oxygen and other industrial gases and for cryogenic service. Apply on piping systems, liquid cylinders or mini-bulk cryogenic containers where an ASME relief valve is desired.
Features
• A.S.M.E. rated, National Board Certified.
• Bubble tight at 95% of set pressure.
• Full flow at 110% at set pressure.
• Repeatable performance.
• 100% factory tested.
• Temperatures Range -320° F to 165° F.
• Cleaned and packaged for oxygen service per CGA G-4.1.