Shut-Off Valves - Short Stem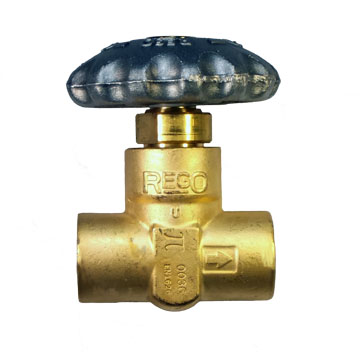 The T9450 and T9460 series valves are designed for use on portable cryogenic cylinders and other in-line shut-off valve applications. Approved for TPED in accordance with EN1626.
Features
• Spring loaded stem seal automatically adjusts for any gasket wear, eliminating the need to constantly retighten the packing nut.
• Non-rising stem and low profile allow the valve to fit into tight areas and still provide easy access.
• Unique pressure-sealed moisture barrier helps prevent freeze up at cryogenic temperatures.
• Conical swivel seal design helps prevent seat galling from over torquing.
• Cleaned for liquid oxygen service per CGA G-4.1.
• Maximum working pressure is 600 PSIG.
• Working temperature range is -320°F to +165°F.
• 100% Factory Tested