Medical Valves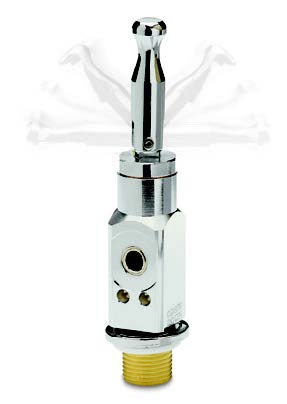 Medical Oxygen Valves are made from the highest quality material and undergo stringent testing for safety and quality. These valves are very reliable, as they work in ultra-sensitive and demanding environments. For top performance and delivery, the valve is assembled in a meticulous manner for any medical use.
Medical oxygen valves are available for steel tanks as well as aluminum tanks with toggle and gauge port configurations.
Outstanding Features :
Heavy duty forged brass body to endure high pressures

All components meet international valve performance standards

Metal to metal seal below the bonnet threads for more safety

CGA870 outlet

UNF inlet .750 "

Pressure relief device (PRD) in a unitized plug design to improve flow characteristic and tamper resistant

100% leak tested –helium

Seal : O Ring (GV) or Double O ring (GVHM) reduces friction and enables operation at extremely low torque levels

Can be tapped for dip tube if required
Note: Must be installed by a qualified technician as per the torque specifications.