Industrial Gas Valves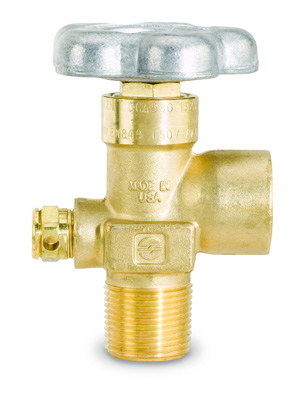 JTC Valves sales stocks and offers the best quality industrial gas valves for precision performance at the most reasonable rates. The industrial gas cylinder valves are manufactured by Sherwood Valve LLC, the USA based valve manufacturing company that provides system critical gas and fluid control solutions for industrial gases. Every valve is machined under stringent quality control for your safety. The company has its headquarters in Washington, PA and comprises of three manufacturing units that provide quality American-made gas cylinder valves for almost 100 years.



Application in Industrial Gas Valves



Industrial gas valves offer you convenience of use and safety when you use them with oxygen, carbon dioxide, nitrogen, helium, hydrogen, argon and welding gas mixture cylinders. Gas cylinder valves are designed to be used all across the world, not just in the USA.

Features of Sherwood's industrial gas valves

100% helium leak tested

Forged, heavy duty brass body makes it durable even under very high operating pressure of up to 3000 PSI working pressure

All components are precisely machined to meet international valve performance standards

The automated assembly and testing process gives exceptional gas valve quality

The pressure relief device is tamper proof as it a unitized plug design that provides excellent flow characteristics and ensures proper seal assembly

The O ring or double O ring is optimized to reduce friction between the seal on the direct drive stem design which lets you operate the gas valve at exceptionally low torque

The metal-to-metal seal below the bonnet threads prevents pressure on the threads that are at the top of the valve body

The inlet and outlet configurations suit the need of a wide range of customer applications, country and code specifications

If required, the industrial gas valve manufactured by Sherwood is tapped for dip tube

Each valve is tested for your safety at the state-of-the art testing lab



JTC Valve sales offers the best quality and widest range of cylinder gas valves for all your industrial needs. If you do not find the specific valve here, contact us immediately and we will deliver the same to you.

For all your valves needs contact us now to get the best quote for the valves that are guaranteed for highest safety and performance.