Master Valves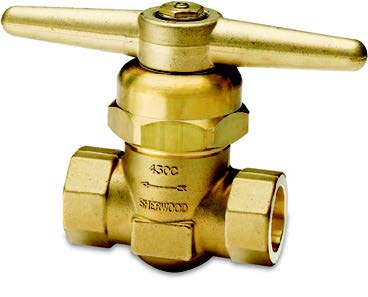 The Diaphragm Master Valves are compactly designed for heavy duty use in liquefied gas applications, butane, fuel gas, propane, flammables and refrigerants. These valves are safe to use on tube trailers, manifold systems and other piping systems too.
JTC Valves lists master valves manufactured by Sherwood and Rego, both trusted for adhering to stringent quality control processes, at very economical prices.
Key specifications of Diaphragm Master Valves:
The 430 Series Master Shut-Off Valves
High density forged brass body with copper alloy parts
Brass washer second seal to restrict moisture intrusion
PCTFE seat insert and PTFE packing
Leak free, durable, resistance to corrosion
Toroidal seat insert to minimize the area of fluoroplastic material subject to oxygen impact forces
Reduced chance of ignition due to heat absorbing metal surfaces and shut-off surface of the seat insert
The HP9560 Series Master Valves
100% factory tested
Easy low torque operation under pressure due to large brass hand wheel
Temperature range -40°F to +165°F
Maximum working pressure – 5600 PSI
Cleaned for use in oxygen as per CGA G-4.1
Non-rising stem design with O-Ring Seal for long & wear resistant service
Contact us if you are looking for a valve other than the ones listed here. Our team will ensure you get it soon.
Thanks for visiting us!