Master Valves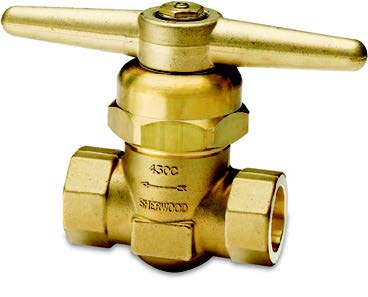 The Diaphragm Master Valves are compactly designed for heavy duty use in liquefied gas applications, butane, fuel gas, propane, flammables and refrigerants. These valves are safe to use on tube trailers, manifold systems and other piping systems too.
JTC Valves lists master valves manufactured by Sherwood and Rego, both trusted for adhering to stringent quality control processes, at very economical prices.
Key specifications of Diaphragm Master Valves:
The 430 Series Master Shut-Off Valves
Due to manufacturer's discontinuation of the 430 Master Valve Series, we have limited stock . Once the 430 valves in stock are sold, we will not be able to supply customers with any more. We highly recommend the NEW 630 Master Valve Series as replacement for the 430 Series.
The HP9560 Series Master Valves
100% factory tested

Easy low torque operation under pressure due to large brass hand wheel

Temperature range -40°F to +165°F

Maximum working pressure – 5600 PSI

Cleaned for use in oxygen as per CGA G-4.1

Non-rising stem design with O-Ring Seal for long & wear resistant service
Contact us if you are looking for a valve other than the ones listed here. Our team will ensure you get it soon.
Thanks for visiting us!